Former Chelsea technical director Michael Emenalo has said that Antonio Conte's position is secure at Stamford Bridge, citing the "respect" of Roman Abramovich as one of the main reasons that Conte's job is safe.
Chelsea's defence of their Premier League title has been a mixed bag so far, with the third-placed Blues currently trailing Manchester City by 11 points and Manchester United by three. Still going strong in the League Cup and the Champions League, their season has been far from disastrous.
Still, there's always a vague feeling of unease when it comes to managerial job security at Chelsea.
According to Emenalo, there's no cause for anxiety as far as Antonio Conte is concerned. In an interview with talkSPORT, the Blues' former transfer guru – now sporting director of Monaco – has opened up about the Italian's excellent relationship with the club hierarchy.
"Chelsea are very lucky," Emenalo said. "Every year we seemed to find some very good people to manage or coach that club and I think in Antonio Conte they have one of the best three coaches in the world.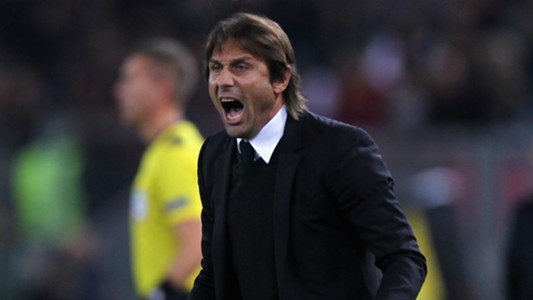 "I think that he enjoys a lot of respect at the senior level, the board level and the ownership level of the club, so there should be no worries at all.
It is true that I have a very good personal relationship with him, I love his work, I love his passion, I love his ideas.
"But I think he'll be just fine. He is surrounded by a lot of competent assistants, those he brought with him and those who were already at the club, and their recent results just show they will keep going on stronger and stronger."
Transfer Failings
Emenalo was also asked about Conte's disappointment over the failure to sign certain transfer targets, most notably Romelu Lukaku. Chelsea's former transfer fixer said: "As everybody knows in every walk of life, you develop an idea and you have a policy in mind and you have an intent, and if it doesn't go the way you want, there is some level of disappointment.
"But I can tell you today Conte is extremely happy with Alvaro Morata, and I think that is down to Morata and is also down to the fantastic work they do at Cobham.
"There are no ill feelings now, I think he's moved on from that and he's just focused on trying to get through what is a tough schedule and to try and find some rhythm with the team again."