Liverpool assistant Buvac wanted as new Arsenal manager
The Bosnian-Serb has worked with Jurgen Klopp for 17 years during spells at German clubs Mainz and Borussia Dortmund.
But it appears Buvac has now left the club before one of the biggest clashes in the club's history.
According to the Daily Record, Klopp and his number 2 have fallen out in recent weeks, which has contributed to the assistant coach's exit.
Liverpool players have been told of the coach's exit and are said to be 'shocked' at the news.
Buvac partnered Klopp at Mainz back in 2001, and the duo went on to ensure promotion to the Bundesliga for the lowly German outfit.Mainz also qualified for the Uefa Cup under the partnership.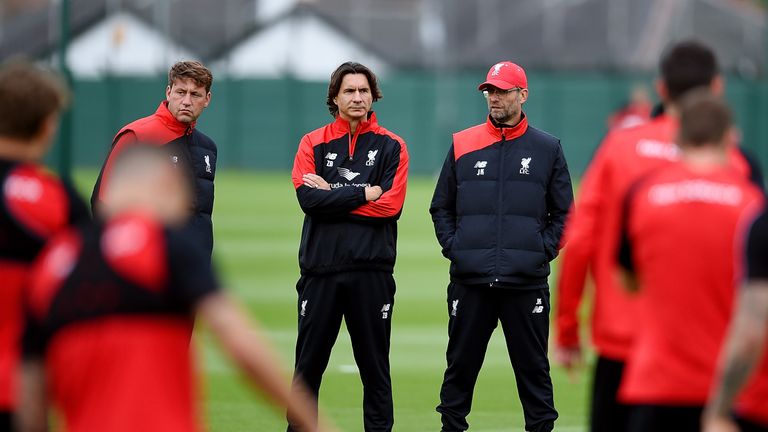 Buvac then followed his counterpart to Dortmund, winning two league titles and reaching the Champions League final.It is unclear who will replace the No 2 at Anfield.
Arsenal wish to appoint Wenger's successor as soon as possible after the season closes – with Mislintat championing Buvac, his former colleague at Borussia Dortmund.
Mislintat believes a three-man structure incorporating himself, Buvac as head coach and Raul Sanllehi, Arsenal's head of football relations, is the best way to develop a successful long-term strategy at the Emirates.
Reports in the Bosnian newspaper Pravda BL on Tuesday claimed that Buvac was poised to take over at the Emirates.
Liverpool, however, are adamant that Buvac is away from the squad due to "personal reasons", and they are confident he will return to his role at Anfield in the summer.
Buvac, the man Klopp calls 'The Brain', has worked with the Liverpool boss since they first came together in Mainz 17 years ago, and Klopp once called him "the best signing he's ever made".
There has so far been no comment from Arsenal, who say they will conduct their search for a new manager in private.